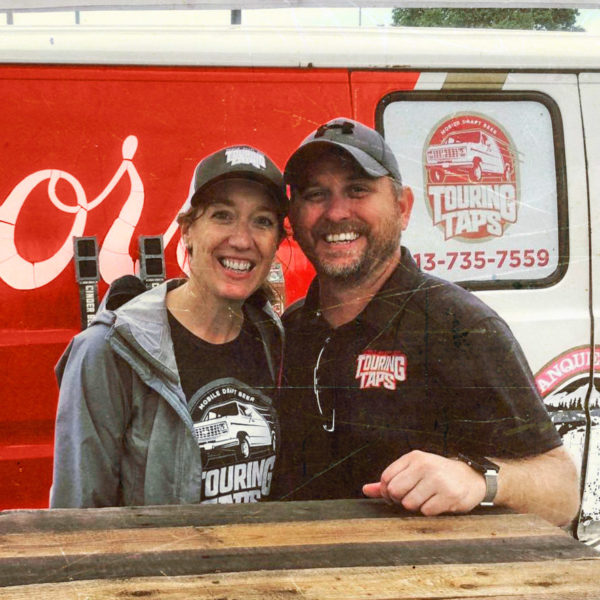 Our Story
Touring Taps was founded in 2017 in Kansas City to celebrate a passion for beer and having a good time. Touring Taps is more than just beer vans though–it's about community and the people we serve.
Our business started with the simple idea of offering fun solutions to bring draft beer to any occasion. We purchased our first van, a 1986 retired Coors Brewing Company delivery van nicknamed "Ole Red." We gave Ole Red a much needed tune up, outfitted her with 8 quality beer taps and industrial refrigeration equipment, and hit the road slinging delicious brews at parties and events all over the Kansas City area.
As the demand for mobile draft beer services increased we added another van to our fleet (this time with 12 different taps), nicknamed her the "Ambassador" and added a multitude of other event services to enhance our customers' experience. This allowed us to really start to serve larger scale events as well as smaller, more intimate parties. We also realized that some of the smaller local breweries were largely unknown outside of the Kansas City beer scene, so it became one of our missions to get great beer to the fine folks of KC, one party at a time.
Thanks for visiting our site and we look forward to talking to you soon.